CATERING SERVICE-
Rent a personal chef !
exclusive for customers by Holiday Wings
you purposing a privat event , p.e. a birthday party, candle light
dinner or a other celebration ?
Peter, our german personal chef with 45 years professional experience
of gastronomy
will doing a preparation of food with fresh products from the region
live direct at your rented holiday home !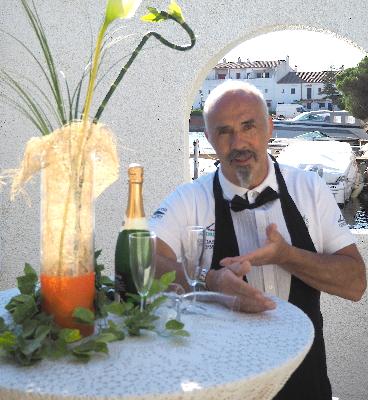 multi-course dinner, BBQ on lava-grill, breakfast-buffet, individual
options projected in compliance with your wishes-
from 2 people up 12, 4 days pre-order